With the help of the HOMAG File Agent, parts lists can be imported very easily.
For this, the configuration of an import template in productionManager is necessary first. Subsequently, the automation can be configured very easily.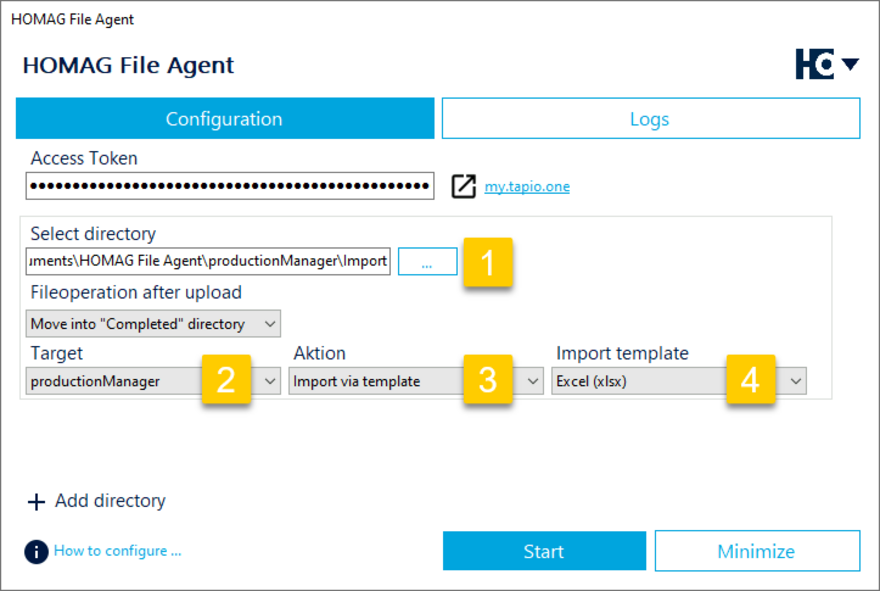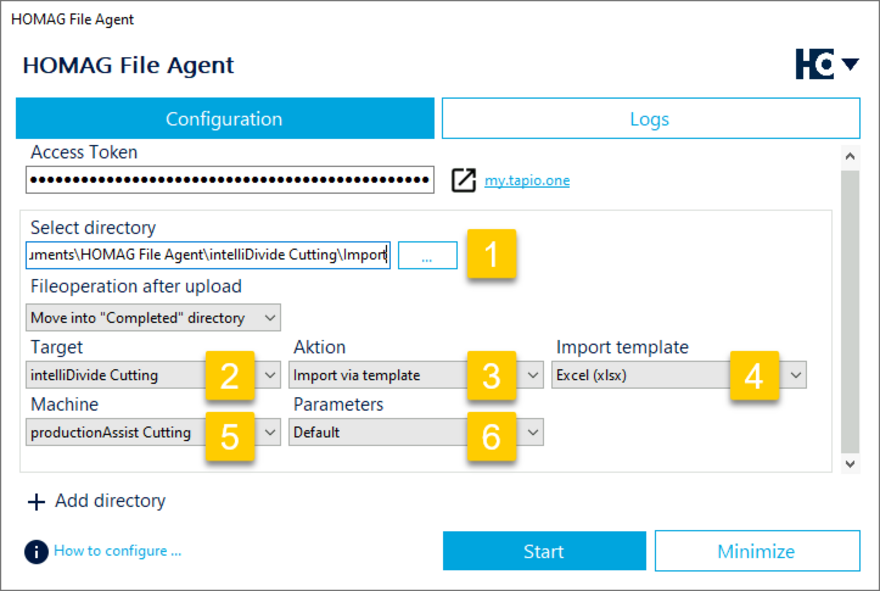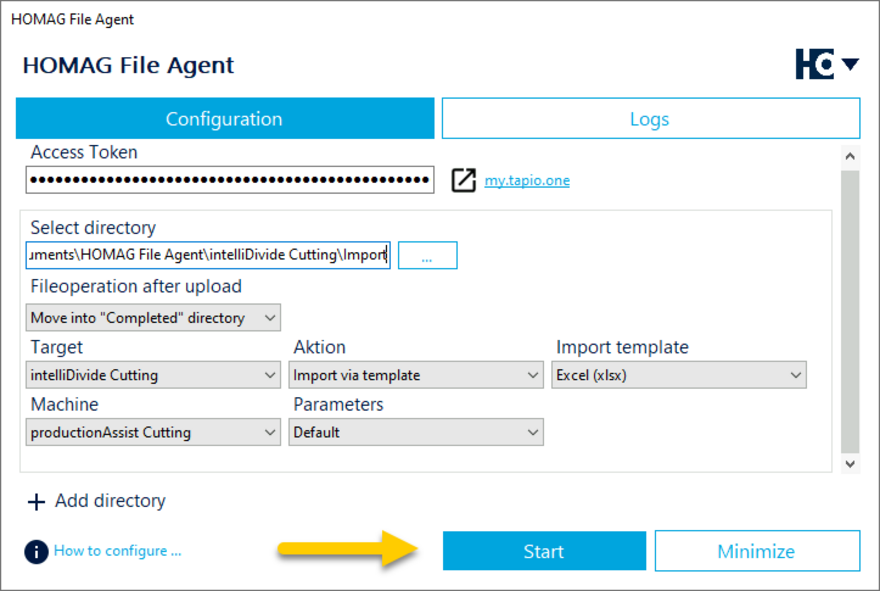 Monitoring of the directory is started after clicking Start.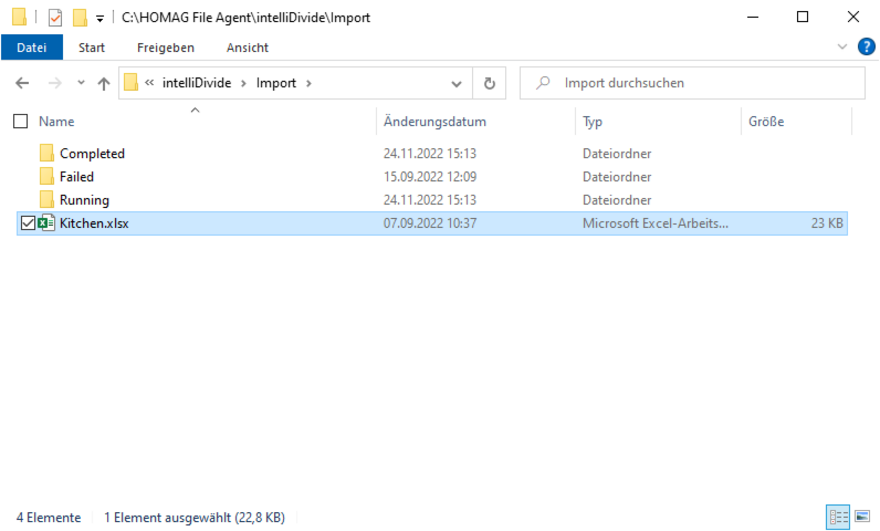 As soon as a file is placed in the configured directory, it is automatically processed and a order or optimization is created. The format of the file must correspond to the definition in the import template. Errors during processing are displayed in the Logs tab.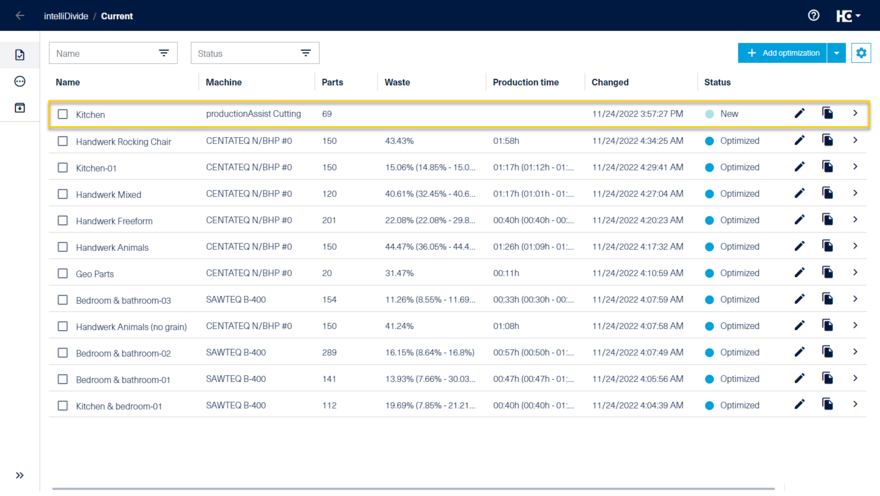 The file name is used as the job name during import.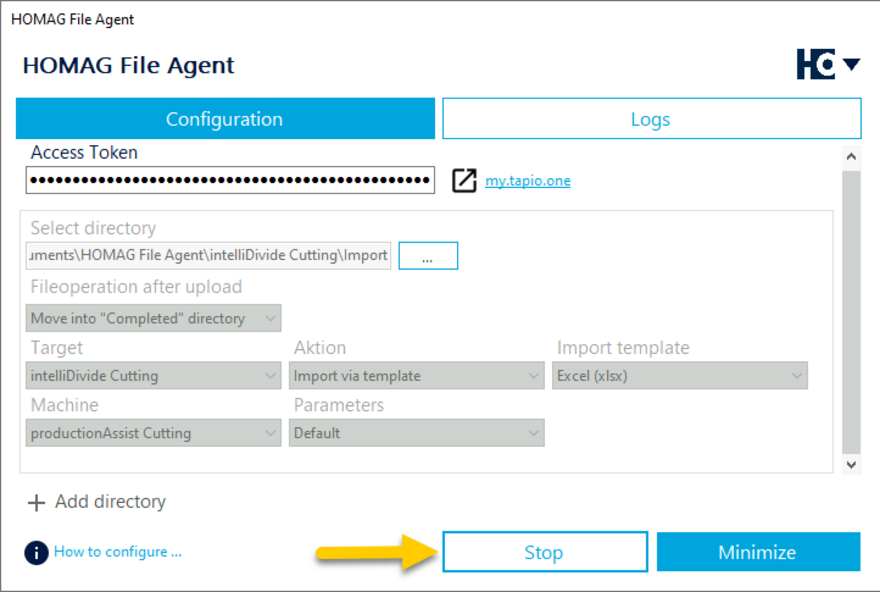 In order to make adjustments to the configuration, the HOMAG File Agent must first be stopped again.