The view Yield shows in a line graph the output for each machine per time interval (hour, day, week, month).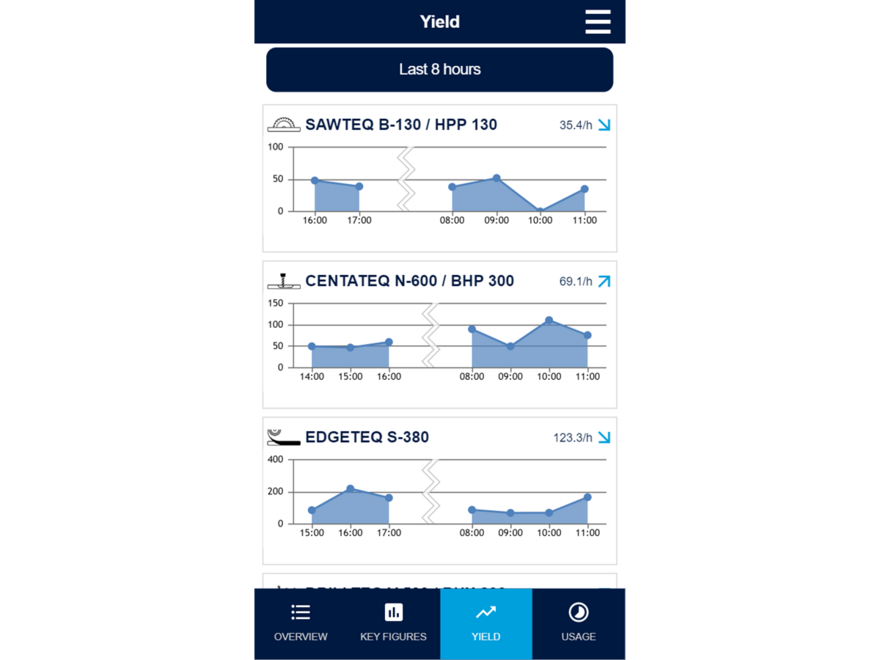 The key figure is defined as follows:
Output = units produced / occupancy time
Behind the units produced are typically "parts". In the case of automatic panel storage systems, "stock movements" are counted and in the case of edge banding machines, "cycles", since a part can have several passes.
The occupancy time is the time in which the machine was switched on (e.g. 8 of 24 hours).
This key figure gives you a good impression of how many parts your machine actually produced in the corresponding period.
Please note: If the machine remains switched on, although it is not used, the output/hour will be lower, because the occupancy time (switched on time) will be longer. If you do not use the machine, please press "Control Power Off" at the machine.
Tendency indicator
The Tendency indicator summarizes once again the output of the entire period. It compares the left half of the period (e.g. the first 4 hours) with the right half (e.g. the last 4 hours).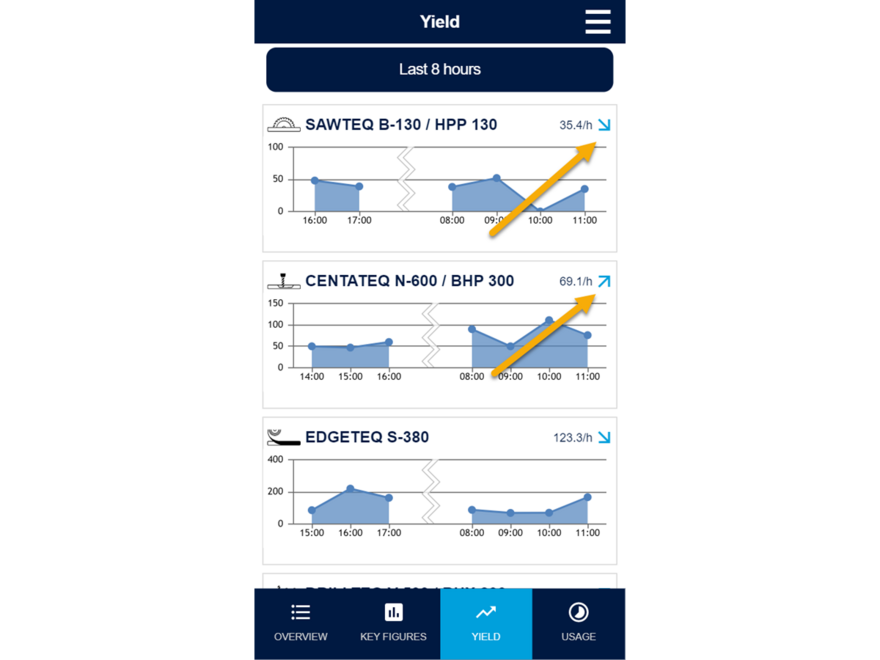 Depending on how the yield has changed, the indicator shows the tendency.
| | |
| --- | --- |
| Second half is 15% worse than first half | Down Arrow |
| Second half is relatively constant, i.e. less than +/- 15% | Arrow straight |
| Second half is 15% better than first half | Arrow up |
Tooltip
By clicking on a data point, a tooltip displays the time and the value at that time.