The order progress provides an overview of the progress of all orders in production per workstation group and per workstation. Our digital assistants are automatically listed as workstations in the order progress.
You can add an additional productionAssist Feedback confirmation workstation to the list of workstations by purchasing a license and configuring the workstation in productionAssist.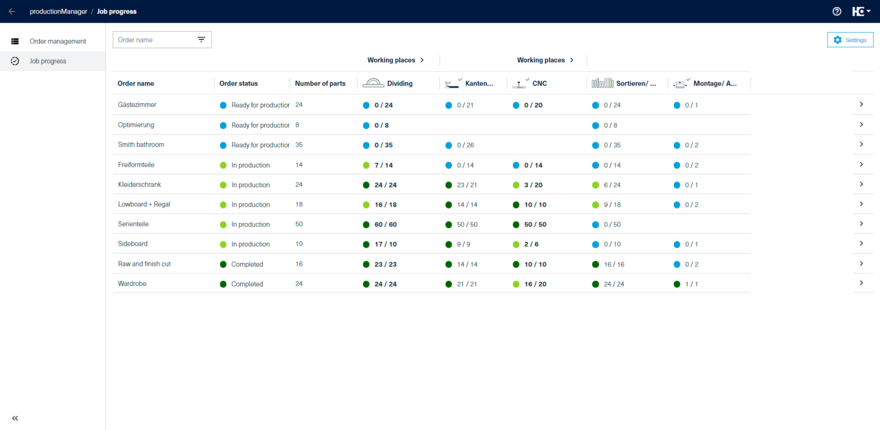 If several workstations are available in a workstation group, a summarized column about all workstations is displayed. By clicking on the expand icon (1), the details of each workstation can be displayed.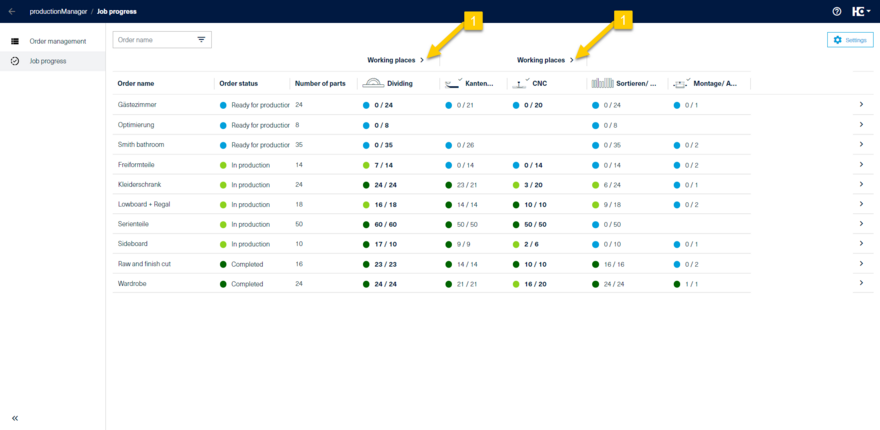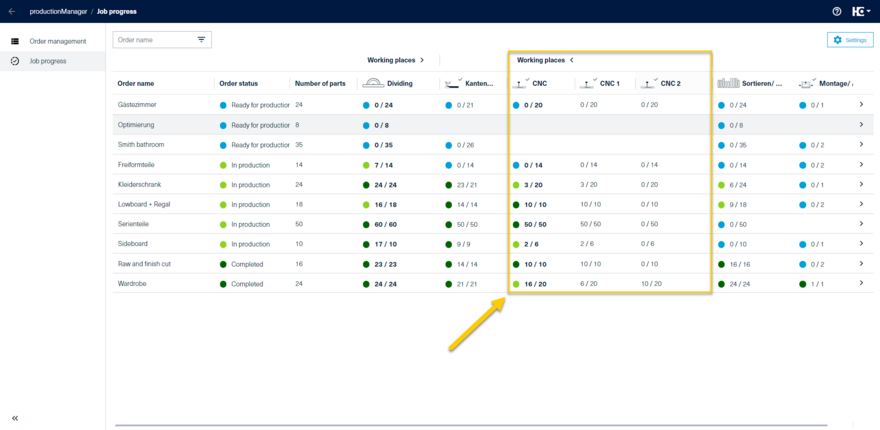 The sequence of the workgroups and so per workstations is predefined along the production process.
As in all table views, you can adjust the columns, the sorting and the filters according to your requirements.
Tip: Use the grouping function, e.g. by delivery date, to have a better overview of currently relevant orders.