With the app MMR Mobile you get a compact overview of the performance of your production or machinery at any time and any place.
You receive meaningful key figures, output graphs and machine statuses for every machine that is connected to the tapio ecosystem and registered there.
For further product information please visit the HOMAG website.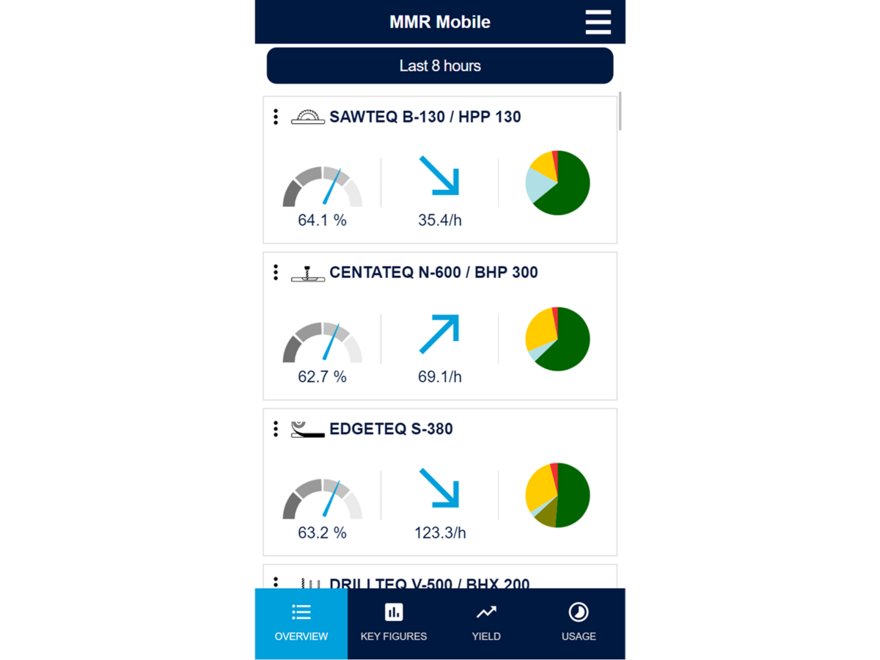 To get an overview of your machinery, the following steps are necessary.
Afterwards, your machines that meet the prerequisites are displayed in the overview.
It may take some time until the first data is displayed.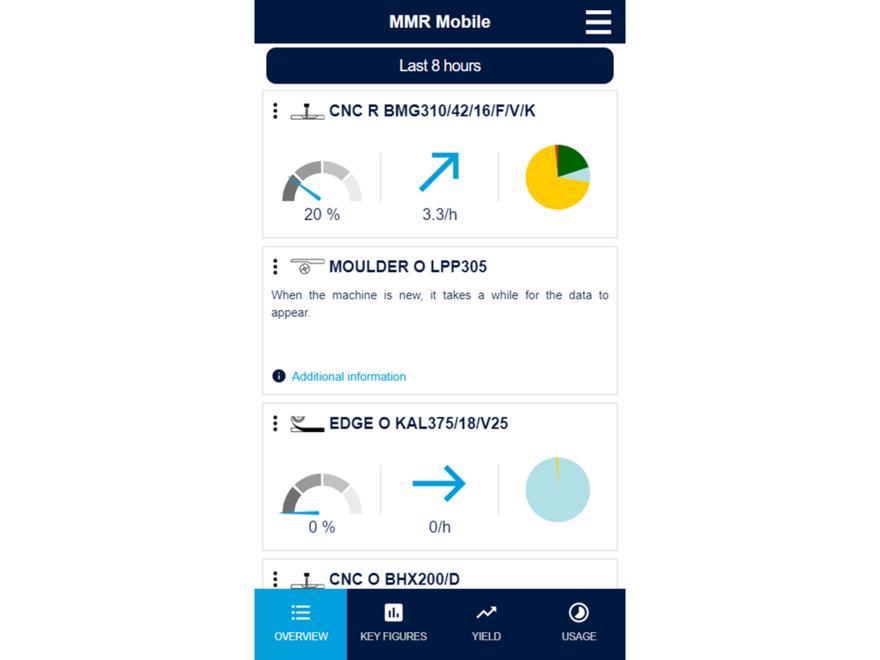 If no data is displayed even after a long time, you can find help in our FAQ.