If you have not yet performed any stack optimization, the following launch page will appear after logging in: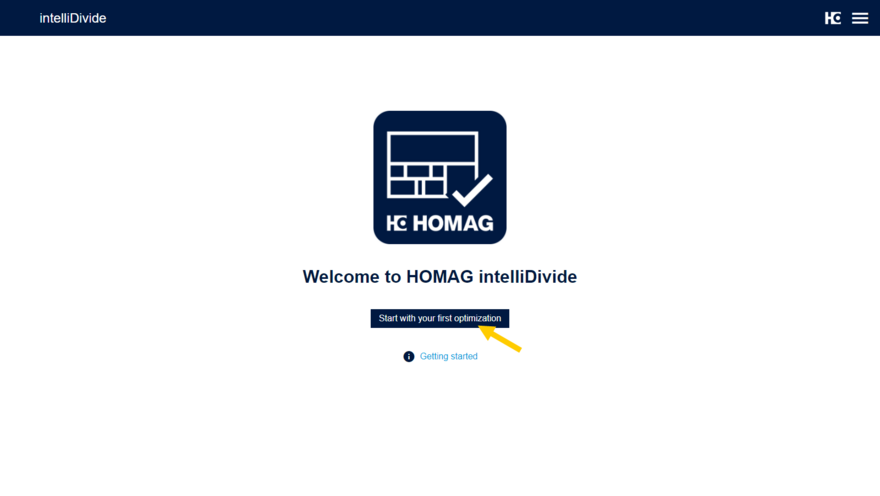 Now start by clicking on "Start your first optimization".
If you have already imported a stack optimization and want to add additional ones, you will see the overview table of stack optimizations after logging in: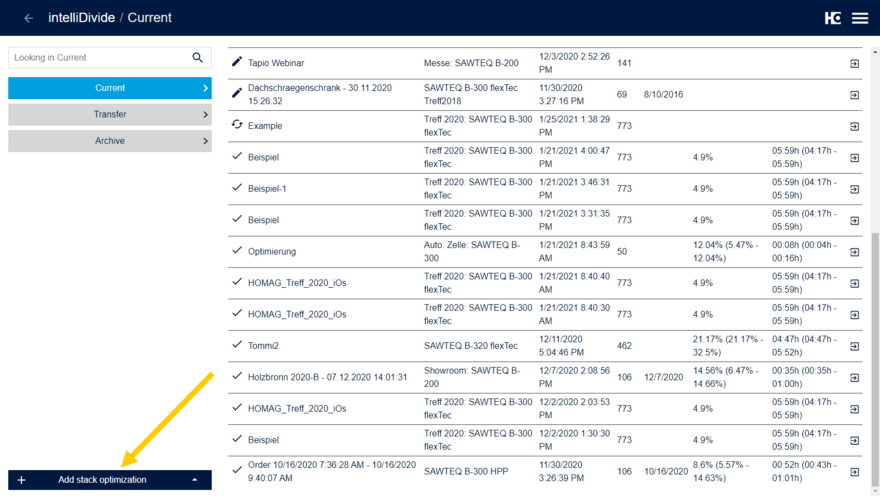 Click the "Add stack optimization" button here.
After clicking on the area "Start with your first optimization" or "Add stack optimization", you will subsequently see the dialog for uploading a SAW file:

After clicking the "Browse" button, a file selection dialog will open, allowing you to select the desired SAW file.
The name of the file including the file extension is now displayed in the "File name" field.
Now click on the "Confirm" button to import the file for optimization.
You will now see the dialog for the settings in the calculation: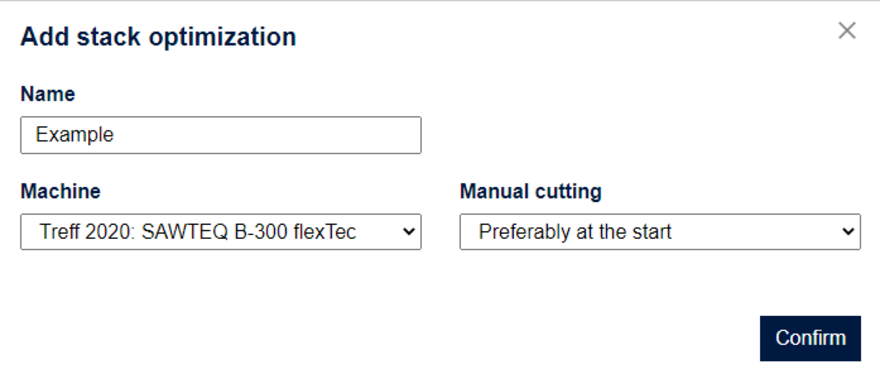 In the "Name" field you will again find the file name of the imported optimization. This is also the name for the stack optimization.
The "Machine" selection field displays the name of the machine that you have assigned to the application via tapio. If you have added several machines to the application, you can select the desired machine in this field. Only the machines that are suitable for the stack optimization calculation are displayed in the selection field.
In the "Manual cuttings" selection field, you specify whether the plans to be cut manually should be at the beginning or end of the production.
When you have finished all the settings, click on the "Confirm" button to start the calculation.
When starting the calculation, a check is made whether the existing configuration of the machine contains all the necessary information for the calculation. If the existing configuration of the selected machine is not suitable, a message will be displayed. In this case, an update of CADmatic must first be completed on the saw. For more information, consult the Requirements section in the Machines subsection.